CIBA - Artículos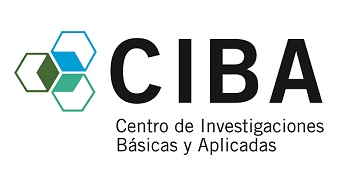 El Centro de Investigaciones Básicas y Aplicadas (CIBA) de la UNNOBA, es un centro multidisciplinario de investigación cuyo objetivo es impulsar el desarrollo tecnológico y la generación de conocimiento en las áreas de ciencias de la medicina aplicada, así como también las ciencias del ambiente. El cumplimiento de dichos objetivos se consigue a través de la investigación, formación de recursos humanos, prestación de servicios a terceros, y establecimiento de acuerdos con la comunidad científica, académica, médica y empresarial, estrechando vínculos con instituciones locales, nacionales e internacionales.
Recent Submissions
(

Nature Research

,

2019-06-20

)

The development of the mammary gland of cows during pre-weaning and puberty will condition its future productive capacity and warrants special study. In this respect, Notch signaling regulates tissue development and fate ...

(

Bioscientifica

,

2018-08-18

)

Preclinical and clinical studies support that Notch signaling may play an important oncogenic role in cancer, but there is scarce information for pituitary tumors. We therefore undertook a functional study to evaluate Notch ...

(

Wiley-Blackwell

,

2015-12-04

)

The relationship between the immune system and angiogenesis has been described in several contexts, both in physiological and pathological conditions, as pregnancy and cancer. In fact, different types of immune cells, such ...

In this work, we compared mRNA levels of Hyaluronan (HA) metabolism members and BRCA genes, known to be involved in the tumoral process, between tumor and non-tumor adjacent tissue and its correlation with previously ...

It is known that long-term exposure to stressful situations can produce severe consequences affecting behavioral, endocrine and immunological parameters. We have previously shown that stressed BALB/c mice had poor learning ...
Search DSpace
Browse
My Account
Discover
RSS Feeds